Replacing Missing Teeth – Addison, NY
Recreating Your Original Pearly Whites
Once you're an adult, your teeth aren't supposed to fall out, but unfortunately, at least 178 million Americans have lost at least one permanent tooth. What should you do if this happens? You could try to ignore the empty space, but this can cause significant inconvenience in your day-to-day life. Worse, you'd suffer long-term oral health consequences. The better option is to have your pearly whites replaced with one of our lifelike solutions from Addison Family Dentistry. Call our dental office today to set up your consultation to explore options for replacing missing teeth in Addison, NY!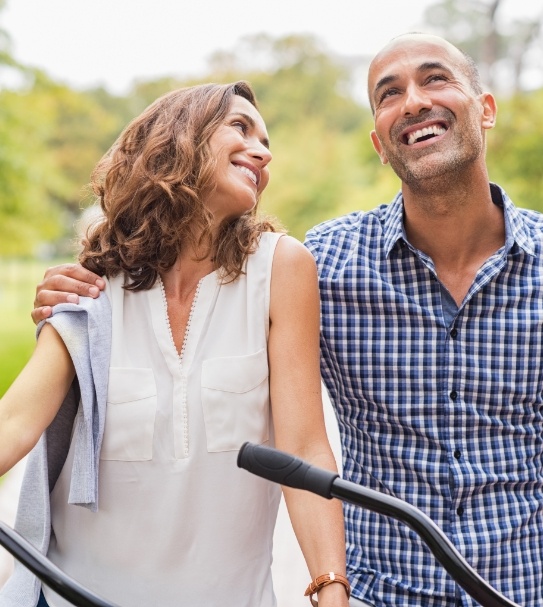 Why Choose Addison Family Dentistry for Replacing Missing Teeth?
Painless Anesthetic Injections via The Wand™
Comfortable, Mess-Free Digital Impression Technology
Dental Implants Placed & Restored In-House
Dental Bridges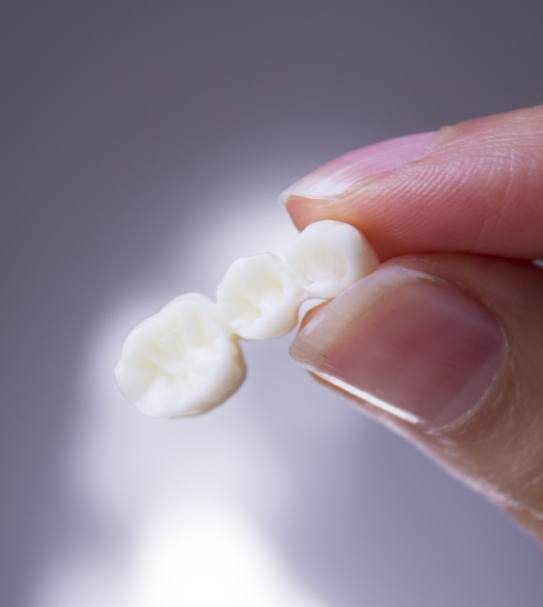 If you're only missing one tooth, or two to three teeth in a row, then a dental bridge is a simple but effective solution. This prosthetic combines two dental crowns with a specific number of free-standing artificial teeth, all of which are carefully designed to resemble your old teeth. The crowns are fitted over the healthy teeth at the ends of the gap, allowing the replacement teeth to literally bridge the gap in the middle.
Dentures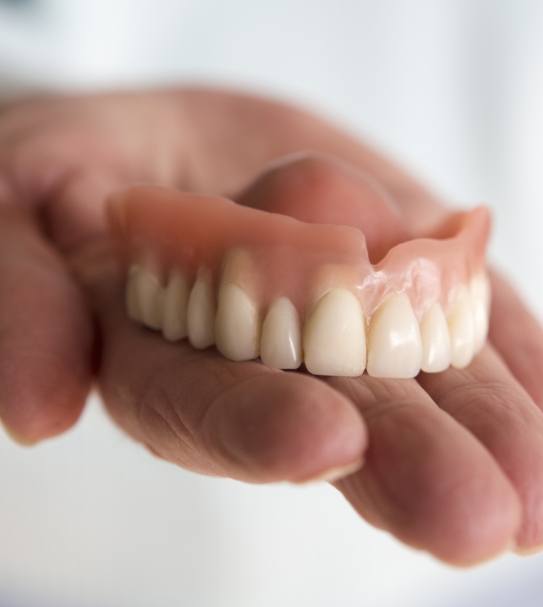 There's a reason why dentures have been used in some form or fashion for centuries; they're a tried-and-true way to replace several or all of the teeth on an arch. A full denture sits on the gums to recreate an entire row of missing teeth, while a partial denture fits snugly between the remaining teeth to flawlessly fill the empty spaces. Both full and partial dentures look and feel more lifelike than they did just a few decades ago, so you can look forward to a confident and functional smile.
Dental Implants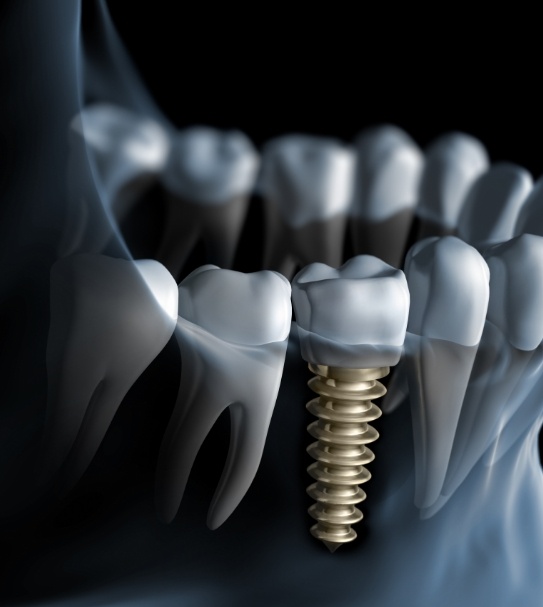 As impressive as today's bridges and dentures are, they simply don't hold a candle to what dental implants can do. These artificial tooth roots are placed into the jaw, where they can secure any number of prosthetic teeth in place for an average of 30+ years. By replacing the entire structure of the teeth, dental implants are the closest we can come to bringing back what Mother Nature gave you!