Cosmetic Dentist – Addison, NY
Show the World a Confident Smile
Having a great smile can give your self-confidence a huge boost, but that's not all. It could improve your romantic prospects or even help you land your dream job! If you're unhappy with some aspect of the way your teeth look, our Addison Family Dentistry team and our skilled cosmetic dentist in Addison, NY want to help. We offer multiple ways to transform your grin with cosmetic dentistry, and we'd love to give you a smile you can feel proud of. To schedule your cosmetic dentistry consultation, just give our dental office a call!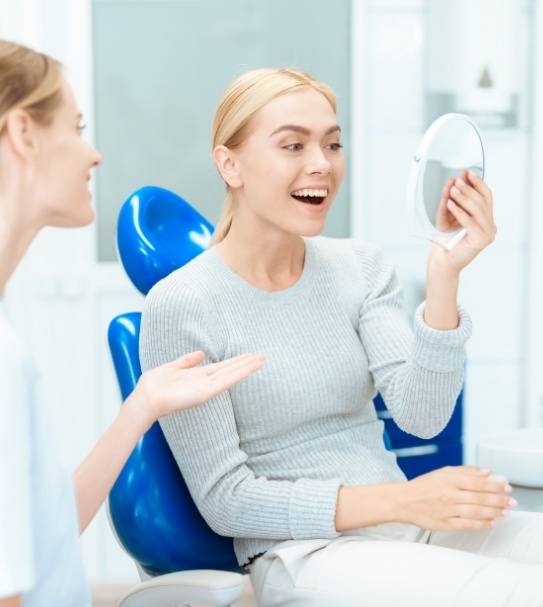 Why Choose Addison Family Dentistry for Cosmetic Dentistry?
Painless, Needle-Free Anesthetic with The Wand™
Mess-Free Digital Impression System
Convenient One-Visit Dental Crowns Available
Veneers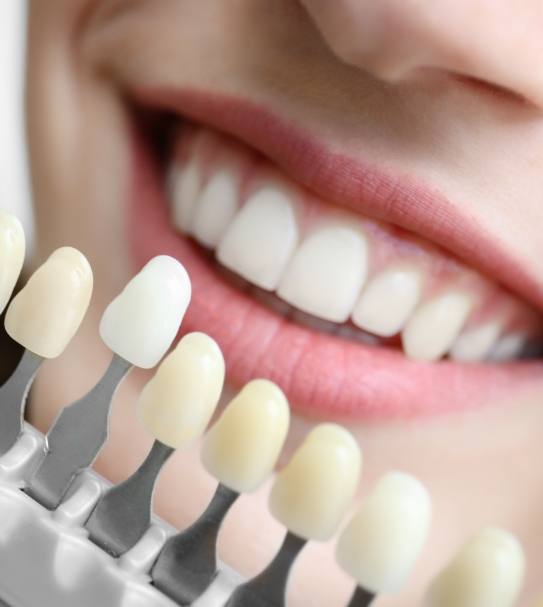 Many of your favorite Hollywood stars have veneers to thank for their picture-perfect smiles. These ultra-thin coverings are made from immaculate dental porcelain, and once we've affixed them to the fronts of your teeth, all of their cosmetic flaws instantly disappear. Whether you're dealing with chips, cracks, stubborn stains, or gaps, veneers are perfect for giving you a smile fit for the red carpet!
Metal-Free Dental Restorations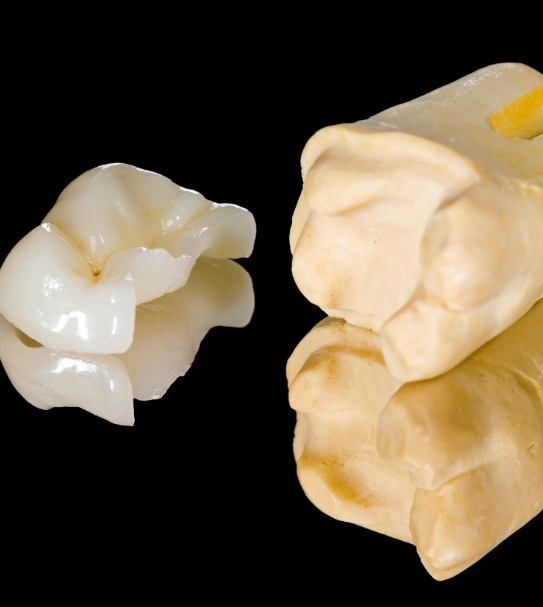 Gone are the days when you had to sacrifice the natural way a tooth looked just to repair damage. Instead, we can provide metal-free dental restorations that are customized to blend in with your grin as a whole. Once we've placed your composite resin filling or zirconia crown, no one outside of our dental team should be able to tell the difference! We even offer same-day CEREC crowns for added convenience.
Teeth Whitening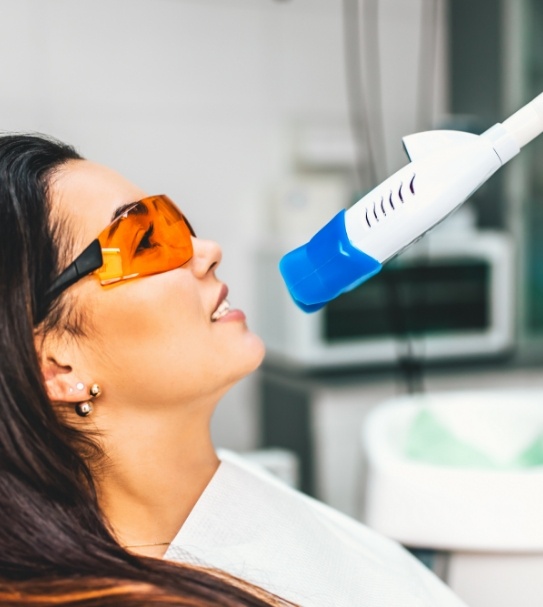 Are you tired of wasting time and money on over-the-counter teeth whitening kits that over-promise and under-deliver? For dramatic whitening that actually works, our dental office offers professional-grade Opalescence treatments. Whether you choose to brighten your grin quickly with a single dental office visit or more gradually with our take-home kits, rest assured that our solutions are clinically tested to be both safe and potent.
Invisalign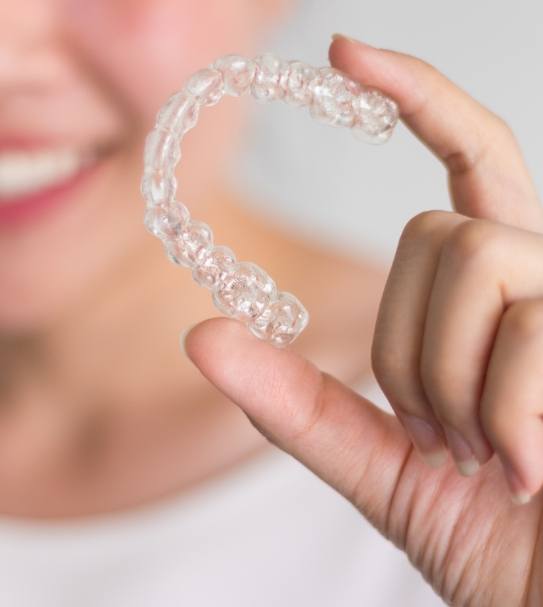 If you missed out on the chance to get braces when you were younger, you can straighten your teeth without wearing metal wires and brackets, all thanks to Invisalign. We'll design a personalized series of clear plastic trays, called aligners, that gradually reposition your teeth. Not only are the aligners barely perceptible while you're wearing them, but they're also removeable, meaning you won't need to change your diet or oral hygiene routine.
Smile Makeovers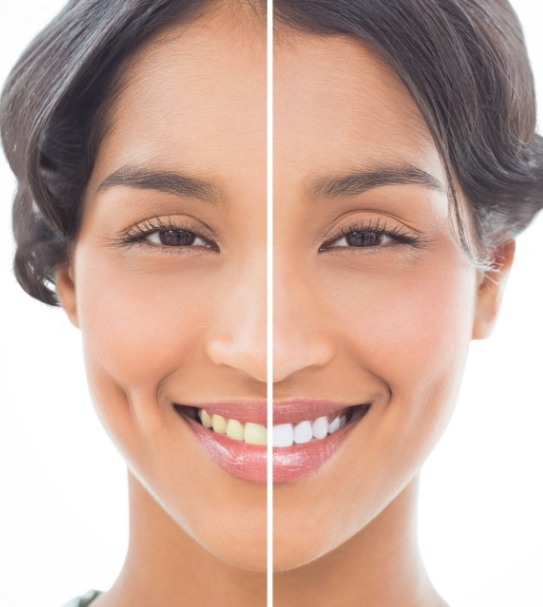 Do your teeth suffer from so many flaws that having an attractive grin feels out of reach? We can assure you that's not the case! No matter the condition of your teeth right now, we can put together a customized smile makeover plan to get your pearly whites looking exactly how you'd like them to.