Trusted Addison, NY Dentist
Get to Know
Dennis Verma, DDS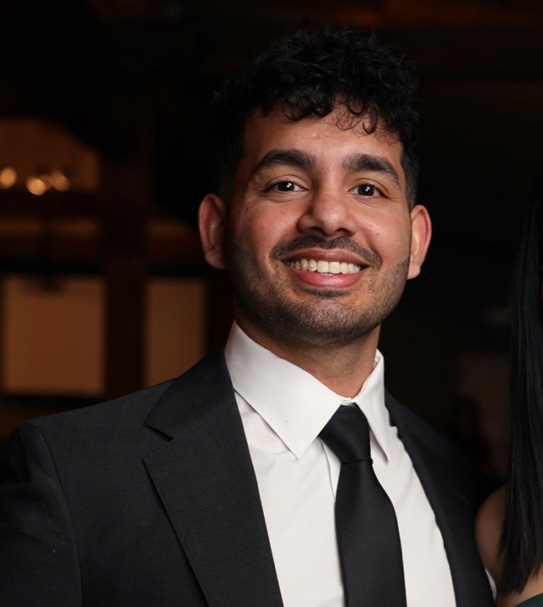 Dr. Dennis Verma envisions harnessing dentistry's transformative potential, blending artistry and science to restore oral health and elevate confidence, ultimately enriching his patients' overall well-being and self-esteem. His sincere dedication to providing exceptional care, marked by diligence and empathy, radiates through his genuine eagerness to welcome new patients to our dental practice. Dr. Verma is truly excited about the prospect of meeting you and embarking on a journey towards achieving and maintaining your healthy and beautiful smile.
Why Did You Want to Become a Dentist?
Dr. Verma's childhood memories are filled with visits to the dentist, where the use of "magic tools" to rid his mouth of "sugar bugs" left a lasting impression. He cherished the sounds and sensations of the dental office, and these early experiences ignited a deep passion within him to pursue a career in dental medicine, driven by a genuine fascination and care for oral health.
Where Did You Study Dentistry?
Dr. Verma's educational journey began with his undergraduate studies at The City University of New York Hunter College, where he earned his bachelor's degree in Biochemistry with a minor in Mathematics. He then pursued his passion for dentistry by obtaining his doctorate from The University at Buffalo School of Dental Medicine. After completing his dental degree, he furthered his commitment to providing exceptional care by undergoing post-doctorate training as a Dental Resident at New York Presbyterian Hospital. This experience not only expanded his expertise in hospital dentistry but also deepened his knowledge in treatment planning, endodontic therapy, and restorative and prosthodontic treatments, all driven by a genuine dedication to patient well-being.
Outside of the Dental Office, What Do You Like to Do?
Beyond his work at the dental office, Dr. Verma cherishes moments spent with family and friends. Whether it's embarking on a nature hike or enjoying a spontaneous weekend getaway to vibrant cities like Toronto or New York, he's always on the move. Driven by a commitment to physical well-being, he also maintains a regular workout routine. And on Sundays, you'll often find him kicking back and cheering on the Buffalo Bills as they strive for victory.