Emergency Dentist – Addison, NY
Get Your Smile Out of Pain Fast
Dental emergencies are rarely expected and almost always stressful and confusing. Whether you bit down too hard on some crunchy food or your child's tooth was injured during P.E. class, you can count on our dental team at Addison Family Dentistry to get your smile out of pain fast. We'll do everything in our power to get you seen by one of our dentists that same day. If you or a loved one needs urgent dental care, don't delay; contact our dental office to schedule your same-day appointment with our gentle emergency dentist in Addison, NY!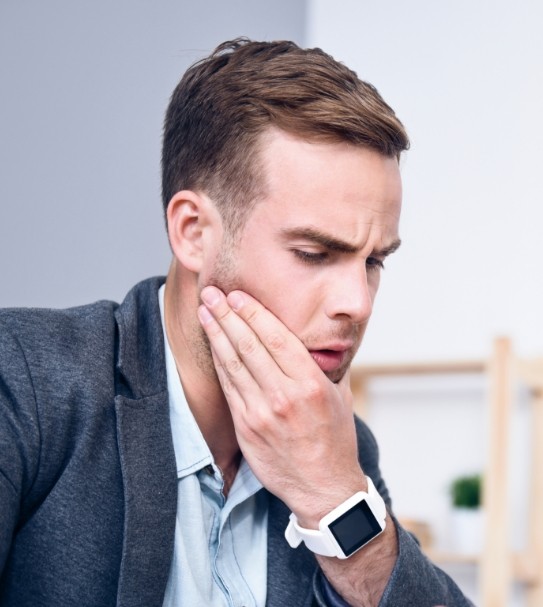 Why Choose Addison Family Dentistry for Emergency Dentistry?
Same-Day Emergency Dental Care for Patients of All Ages
One-Visit CEREC Dental Crowns Available
Convenient, Easy-to-Reach Dental Office Location
How We Treat Dental Emergencies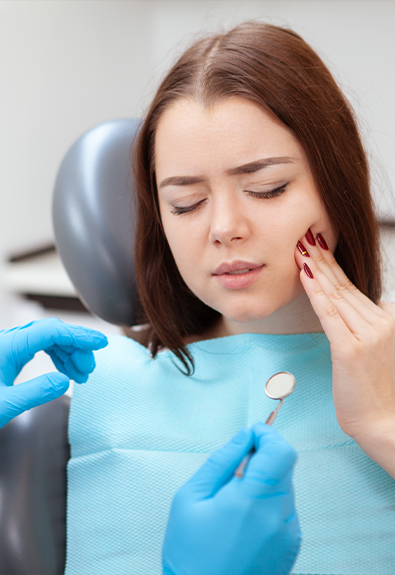 When a dental emergency strikes, the last thing you should do is panic. Instead, do your best to remain calm and give our dental office a call. From there, our team will handle the situation by:
Scheduling your appointment – Over the phone, we'll learn more about your symptoms, book your visit right away, and provide first-aid instructions to manage your discomfort until then.
Performing an emergency exam – When you arrive at our dental office, one of our dentists will see you promptly and relieve any immediate pain. Then, we'll look closely at your mouth and capture any digital X-rays necessary to identify the source of the problem and extent of the damage.
Reviewing our findings – After the exam, our dentists will share their findings with you and recommend a treatment plan to get your smile's health back on track.
Provide the care you need – Once you've agreed to a course of treatment, we'll begin healing your smile right away.
The Most Common Dental Emergencies
With such a wide variety of possible dental emergencies, it can be hard to tell whether your problem really needs immediate care. Even if you're not sure, we urge you to call us as soon as you can. Over the phone, we'll help you determine whether you need to be seen right away and set up your appointment accordingly. Below, you'll find some helpful information on the some of the most common dental emergencies we see.
Understanding the Cost of Dental Emergencies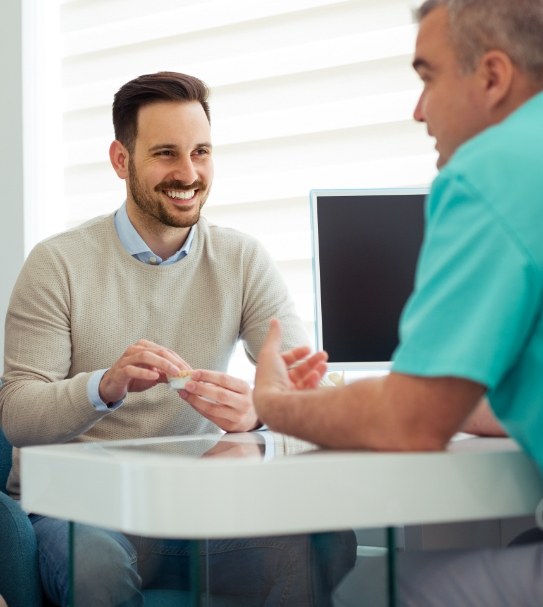 The only way we'll know how much it will cost to treat your dental emergency is to diagnose the problem and create a specific treatment plan. After all, each dental emergency is different, so we can't give you an accurate cost outline before your visit. Our dental office accepts dental insurance and is more than happy to offer financing for patients who may need it.
Keys to Preventing Dental Emergencies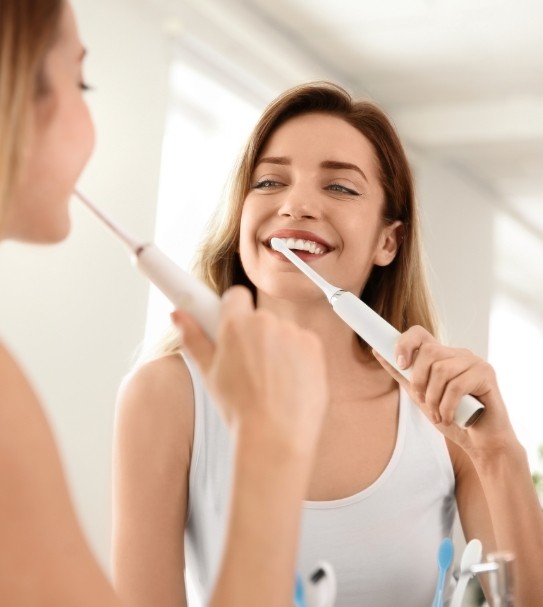 Not all dental emergencies can be avoided, but you can reduce your risk of most of them by adhering to a few key precautions:
Keep up with your six-month dental checkups and cleanings.
Brush and floss daily.
Limit foods that are excessively sticky or hard.
Quit dangerous habits like smoking and biting your fingernails.
Wear a mouthguard to protect your teeth from sports injuries and nighttime grinding.
Root Canal Treatment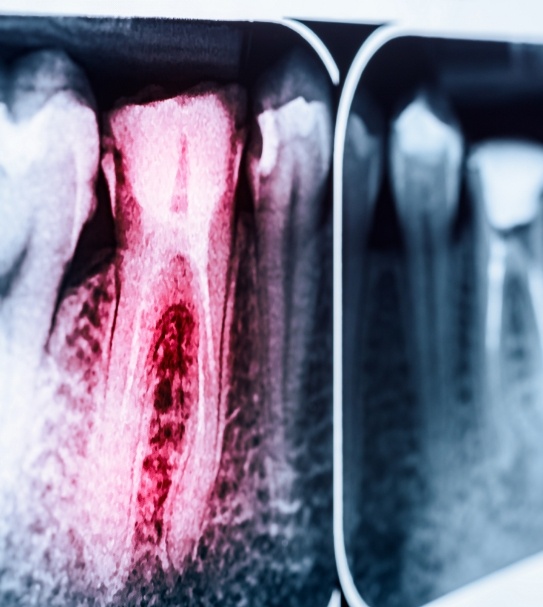 When bacteria have infiltrated your tooth and are attacking the tissues inside of it, root canal therapy may be necessary to prevent the infection from spreading to your other teeth, gums, or jaw. We'll open the tooth and extract the diseased tissue, sterilize the area, and seal the tooth back up before capping it with a dental crown. Don't worry about the procedure being painful; we'll administer a local anesthetic beforehand, and thanks to The Wand™, we can perform this step without needles.
Tooth Extractions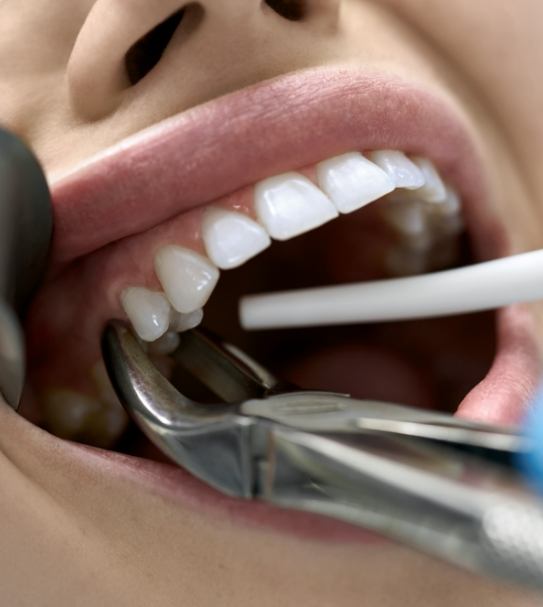 If a tooth is extensively damaged, it might actually put the adjacent teeth at risk. In these cases, we'll need to remove the tooth in order to protect your overall smile. Rest assured that our team prioritizes your comfort, so we'll take any steps necessary to minimize pain during and after your procedure. Once you've healed from your tooth extraction, we can talk about replacing the tooth, as it's always best to have a full set of teeth.