Advanced Dental Technology – Addison, NY
Bringing You the Best of Modern Dentistry
At Addison Family Dentistry, we believe that you and your loved ones deserve only the highest quality of care when it comes to your oral health. To that end, we not only provide an array of services under one roof, but we also invest in the latest and greatest technological advancements in the field of dentistry. The advanced technology we use makes your overall dental experience more productive, comfortable, and efficient.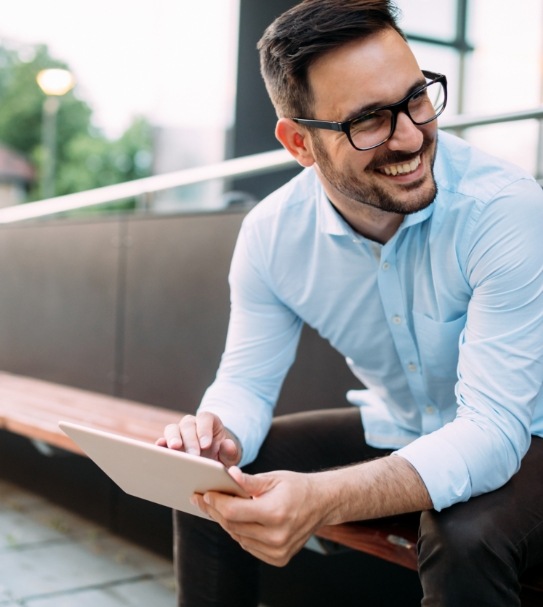 Intraoral Camera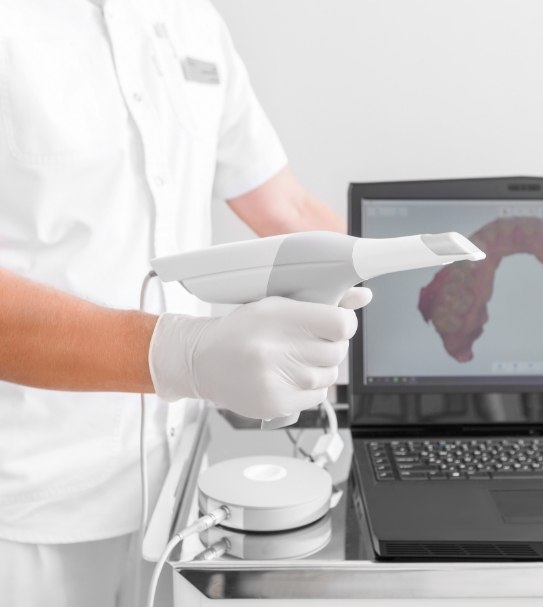 Our dentists can use a pen-like device with a tiny camera on its tip to take a closer look at a specific area of your mouth. Intraoral cameras help our dentists provide more accurate diagnoses than they could with the naked eye alone. The images from the camera are displayed on a large monitor that you can see from the treatment chair, which enables our team to explain precisely what we're looking at and how our suggested treatment plan can fix it.
Digital X-Rays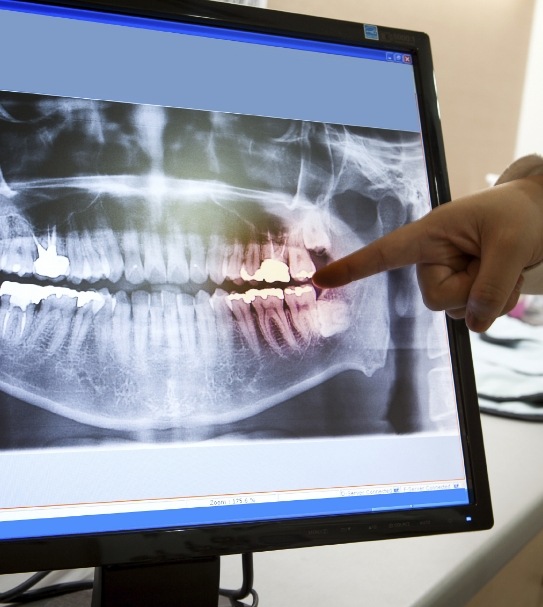 In the past, dentists had to use film X-rays to capture images of what lies beneath the gumline. Developing these images could take some time, and the pictures ended up far from crystal-clear, which is not ideal for making precise diagnoses. These days, we use all-digital X-rays that quickly produce high-definition images that are easily stored and transferred. Digital X-rays also emit up to 90% less radiation, which is good news for patients who may be worried about their safety.
CT/Cone Beam Scanner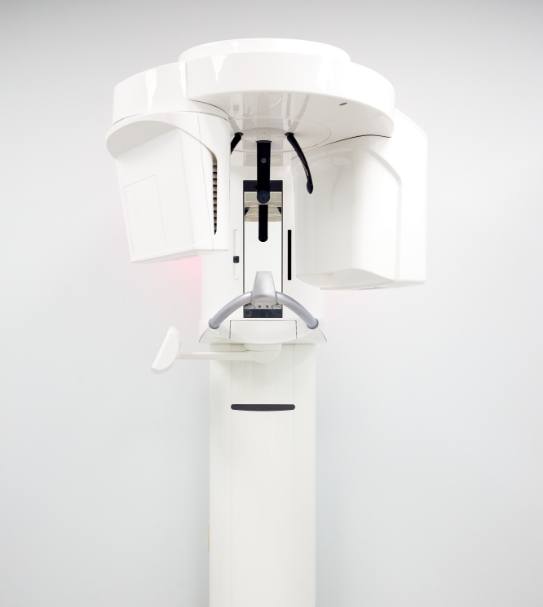 When planning particularly complex treatments, like root canal therapy or dental implant surgery, X-rays alone are simply not enough. That's where our CT/cone beam scanner comes in. In less than a minute, this device captures a three-dimensional, panoramic view of your face and jaw. This image allows us to see oral and facial structures that we couldn't with X-rays, such as your sinuses and nerve pathways, allowing us to perform delicate procedures with incredible precision.
Digital Impression System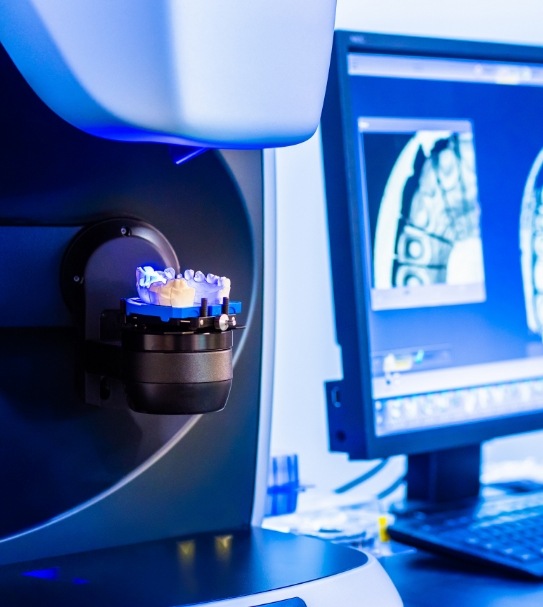 If you need to get a dental crown or other restoration made, we must first take impressions so that a dental lab can create a product that perfectly fits your smile. Traditionally, dental impressions were taken by having a patient bite down on a messy putty and hold it there for quite some time. Instead, we use iTero and CEREC digital scanners to capture impressions in a much more comfortable and faster way. Better yet, digital impressions are often more accurate than traditional ones.
Soft Tissue Laser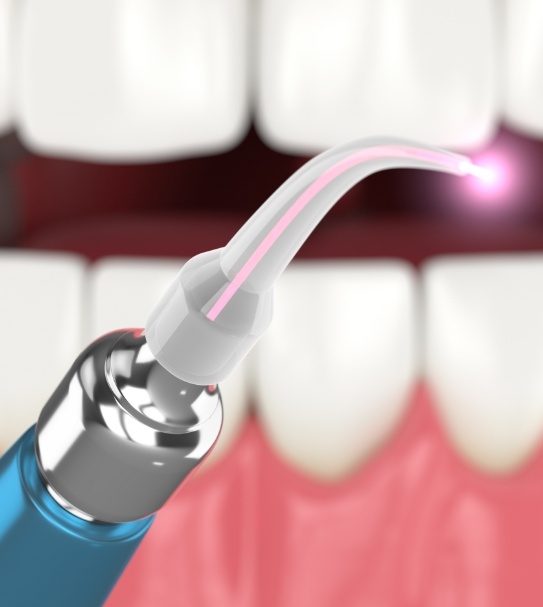 Lasers are used in many areas of everyday life, including dentistry. At Addison Family Dentistry, we use a Picasso soft tissue laser to perform a number of procedures more quickly, precisely, and comfortably. For example, we can remove overgrown gum tissue or denture sores, or correct a "gummy smile" by evening out the gumline. Because the laser sterilizes the area as it goes, the risk of post-op complications and discomfort is significantly lower than it is with traditional instruments.
Cavity Detection System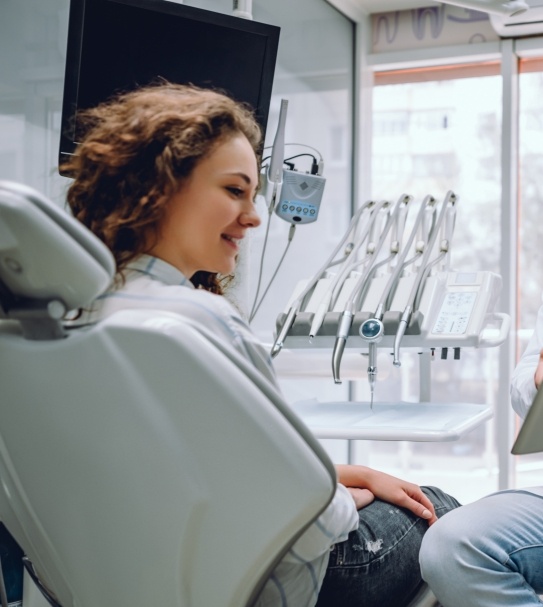 Cavities often develop long before you even realize they're there, which is why routine checkups are crucial in keeping your smile healthy. Of course, our team wants to be as thorough and careful as possible, which is why we use an advanced cavity detection system to spot areas of tooth decay in their earliest stages. Then, we can treat them before they turn into worse problems later on.