About Our Dental Office – Addison, NY
Outstanding Care for Addison Families
At Addison Family Dentistry, we've been helping Addison dental patients of all ages smile for decades. Our dentists have over 60 combined years of experience, and they're fully dedicated to providing the quality care you need while making sure you always feel comfortable and safe during your visits. Below are a few of the things that make our dental office stand out. We look forward to showing you the high level of customer service we have to offer once you schedule an appointment with us.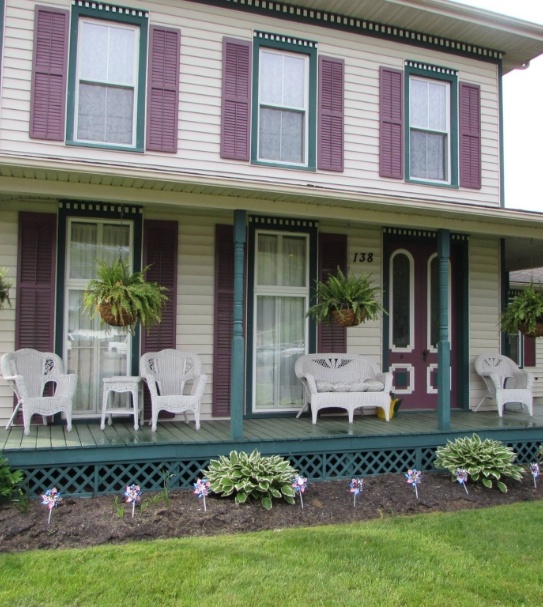 Dental Patients Always Come First
Many of our patients mention that our dental office is the happiest dental office they've ever been in. Our assistants and team members are there to cater to your every need and answer your questions. We care about keeping our patients comfortable, which is reflected in our homey, inviting dental office as well as our state-of-the-art technology. And of course, if you have any concerns about your care, we'll always take the time to address them before moving forward.
Gentle, Caring Dental Team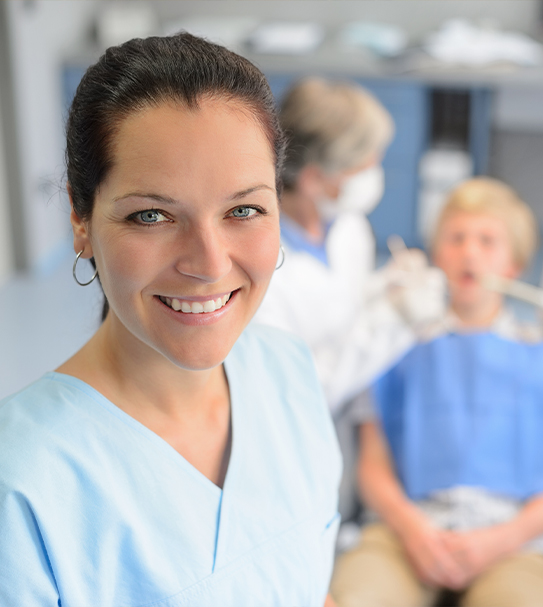 Our team is just like family, with many of them having been with us for decades. Our hygienists work with the same patients over the long term, and they enjoy getting to know them better outside of the dental office. They will always prioritize your comfort, and they will answer any questions you might have throughout your visit. With their help, we hope you will find that your regular checkups and cleanings are much more enjoyable.
One Stop for All Dentistry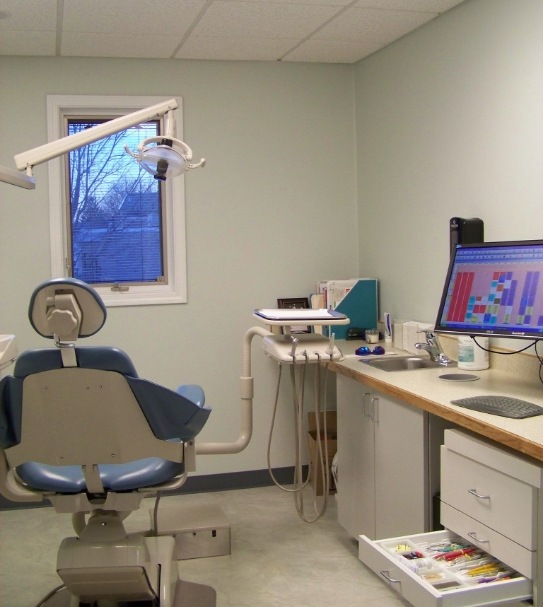 It can be frustrating to schedule an appointment with your dentist to have a specific problem treated only to find out that you need to see a separate specialist to get the care you need. Here at Addison Family Dentistry, we have multiple highly experienced dentists who are able to offer a comprehensive range of dental services in one location. We place dental implants in-house, can perform root canals and tooth extractions in emergency situations, and can even provide Invisalign® as an option for orthodontic care.
Easy to Get To Dental Office in Addison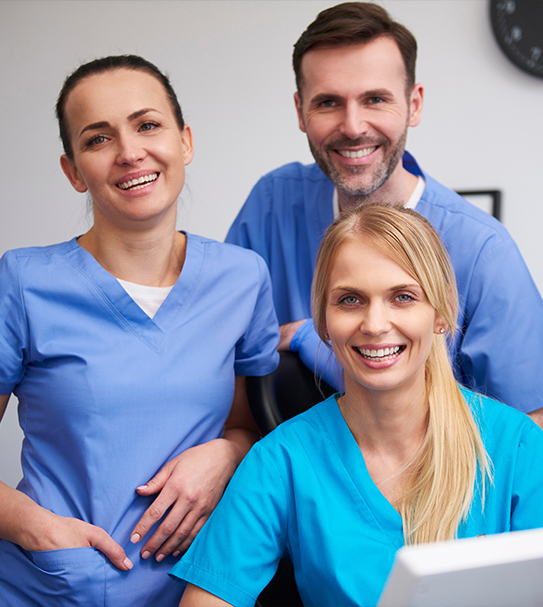 Having a dental office that you can get to easily can make your regular dental checkups less stressful, and you can rest assured that you'll be able to get the care you need in the event of an emergency. Our dental office is located on a main highway and thoroughfare, and you can very easily identify us while driving by. We're just a short distance away from all major areas, making our dental office highly accessible for families in and around Addison.